Harness data and intuition for the most comprehensive network testing results.
Learn More
"Universal testing results, in real-time.
The RCATSONE TITAN Solution delivers a dynamic blueprint of your entire network. TITAN offers end-to-end, self-contained automated testing using real-world subscriber devices. With inherent ease-of-use, TITAN becomes your brain trust, providing actionable insights for all lines of business, such as Network Quality Assurance, Engineering, Revenue Assurance, Operations and Marketing.

The RCATSONE TITAN Solution delivers a comprehensive 24/7/365 view of all services provided to your customers. An agile and robust platform, our end-to-end design utilizes both physical and virtual probes to monitor all transactions and communications for quality across your network. The inherent transparency allows for detection and error remediation in real-time, before the customer's experience is impacted.
With definitive results in hand, you'll deliver the quality of service your customers expect.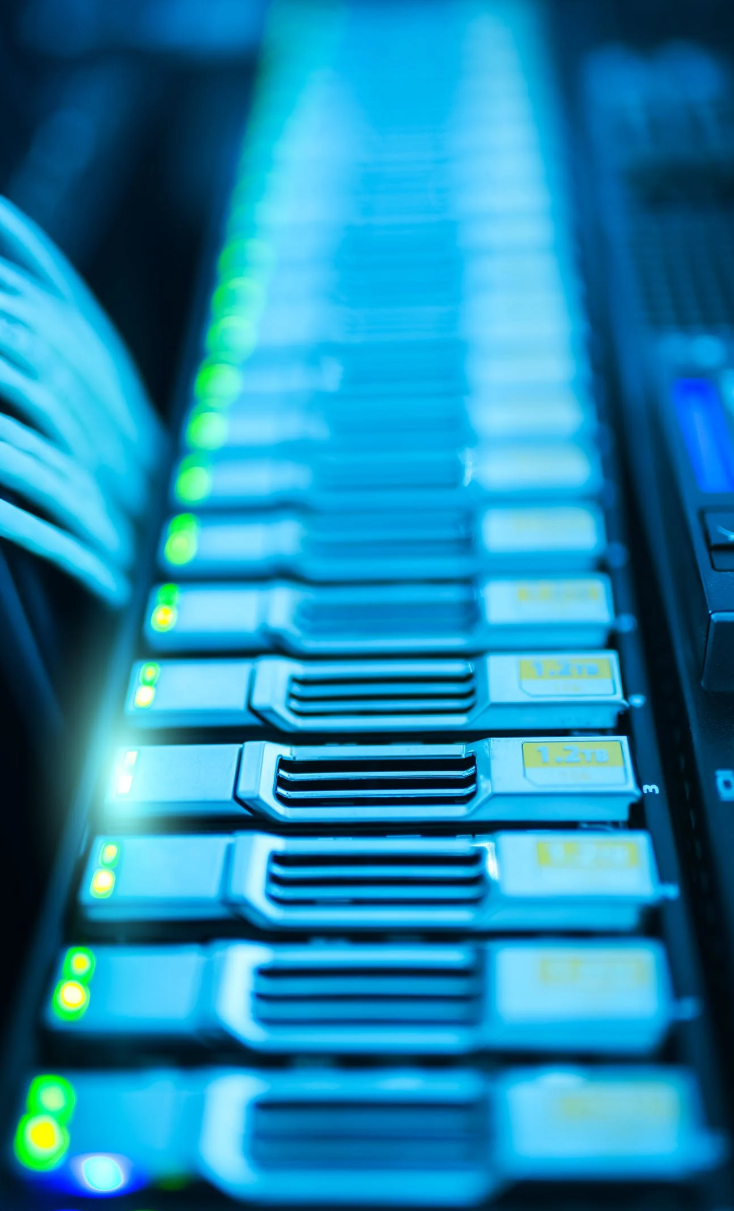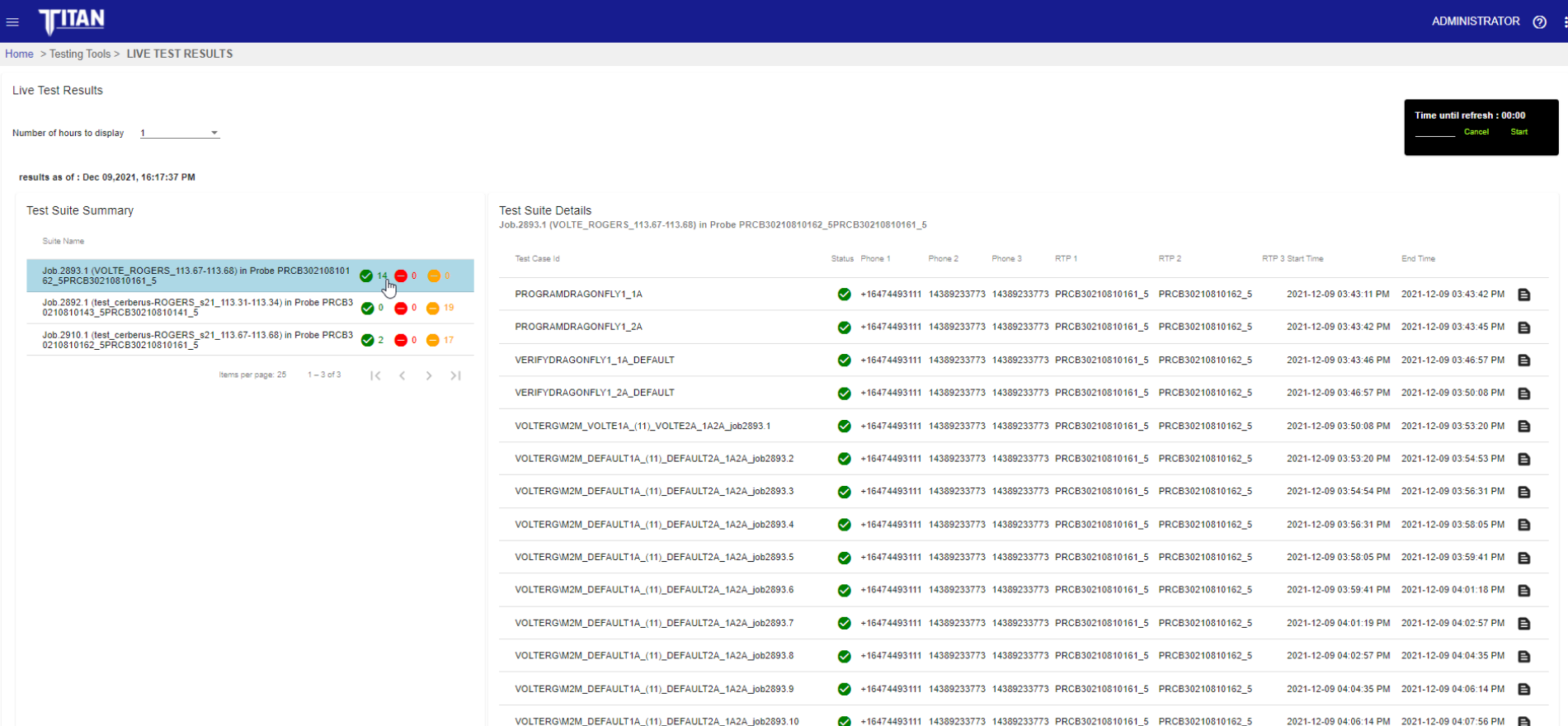 The TITAN Difference
No other solution provider has combined Mobile voice, data, messaging, Ethernet, PSTN and Mobile app experience validation in a single-use platform.
Our user-friendly framework enables you to easily design, script and initiate automated tests across voice, data and messaging services with no human intervention. Using the Interactive Mode you can perform specific tests on-demand. Increased subscriber attraction and retention, increased revenues and cost reduction, await.  
Operating Cost Management and Revenue Protection
Streamlining the testing process allows for better control of operations costs and revenue. Performing a standard set of tests throughout the entire network footprint ensures a more consistent end-user experience. You'll faster detect customer-impacting problems sooner – reducing customer service escalation and churn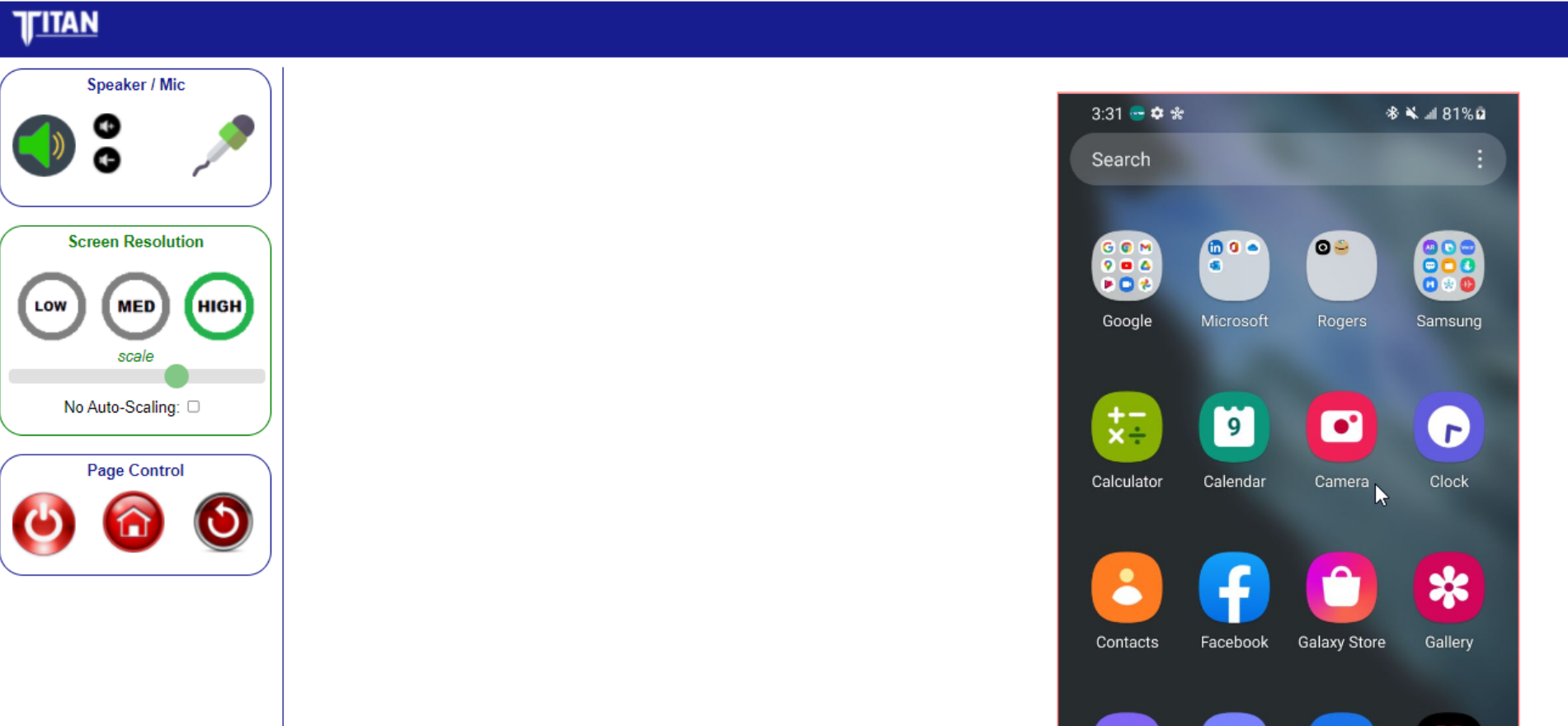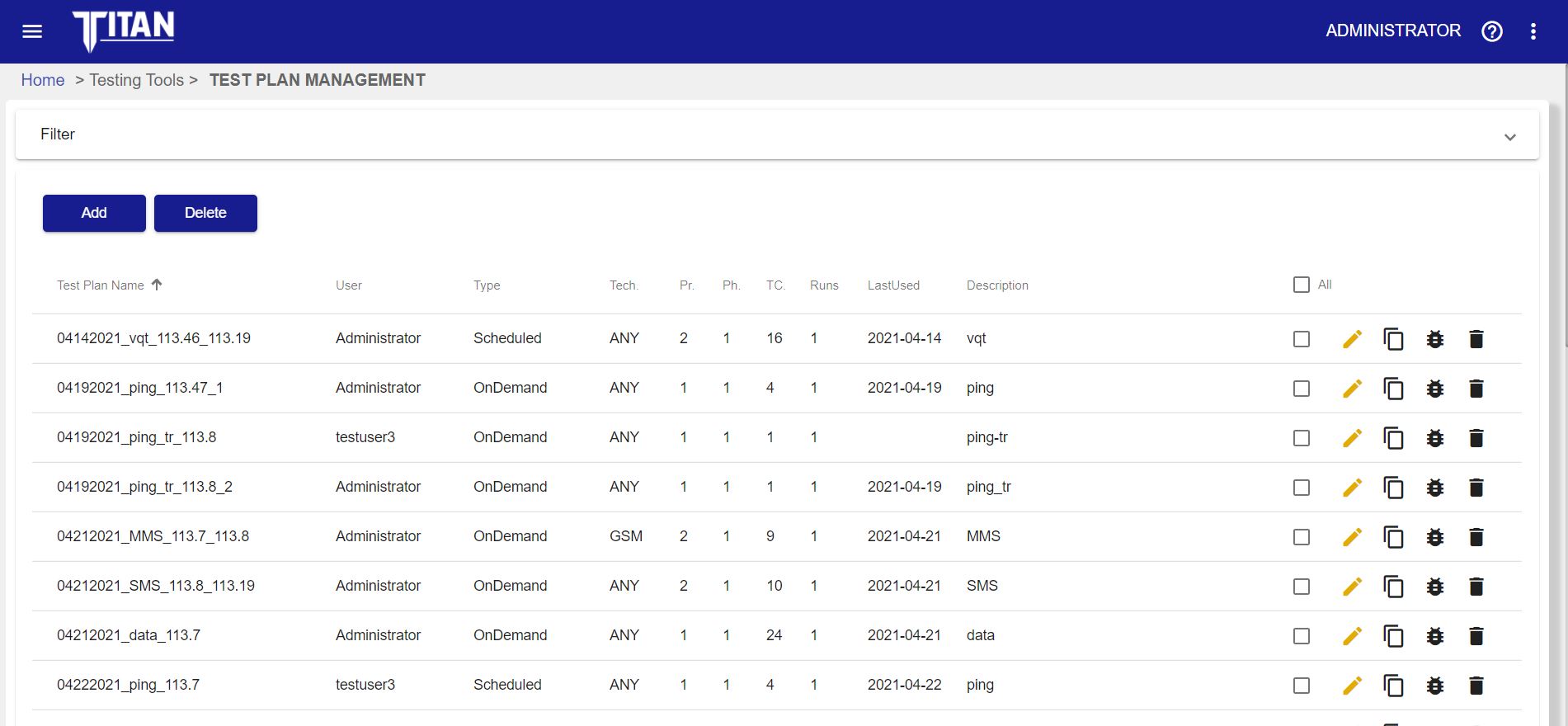 Remote Probe Management
The TITAN Test Scheduler coordinates multiple tests across as few as two probes, and up to unlimited Remote Test Platforms (RTPs) to provide a holistic picture of your network. Each test collects service-specific measurements and Key Performance Indicators (KPIs) and delivers results to the TITAN database and provides an open API interface to external systems. Built for efficiency, engineering teams can test both onsite and in the field. Thanks to our Mobile app, a single person is easily able to collect field results.
Agile
TITAN runs on the latest Red Hat security-enhanced platform and is built to grow with any operator incorporating the new requirements for 5G and broadband networks. The TITAN platform can be operated on virtual machines, hybrid cloud or cloud options. 
TITAN provides automated health checks on its own platform minimizing human system administration requirements.