Get real-time, network-wide performance and availability information.
RCATSONE QOSEXECUTIVETM
Software that is in touch with tomorrow.
With RCATSONE QoSExecutiveTM's combined web-based management console, SQL database and reporting tools, you can manage and monitor user access and hundreds of Remote Test Probes. The QoSExecutiveTM is a multi-user web portal to access all RCATS reports and control all RCATS resources including probes, SIMs, test processors and their associated test plans. As a service validation testing solution, QoSExecutiveTM tools help manage configuration, scheduling and results.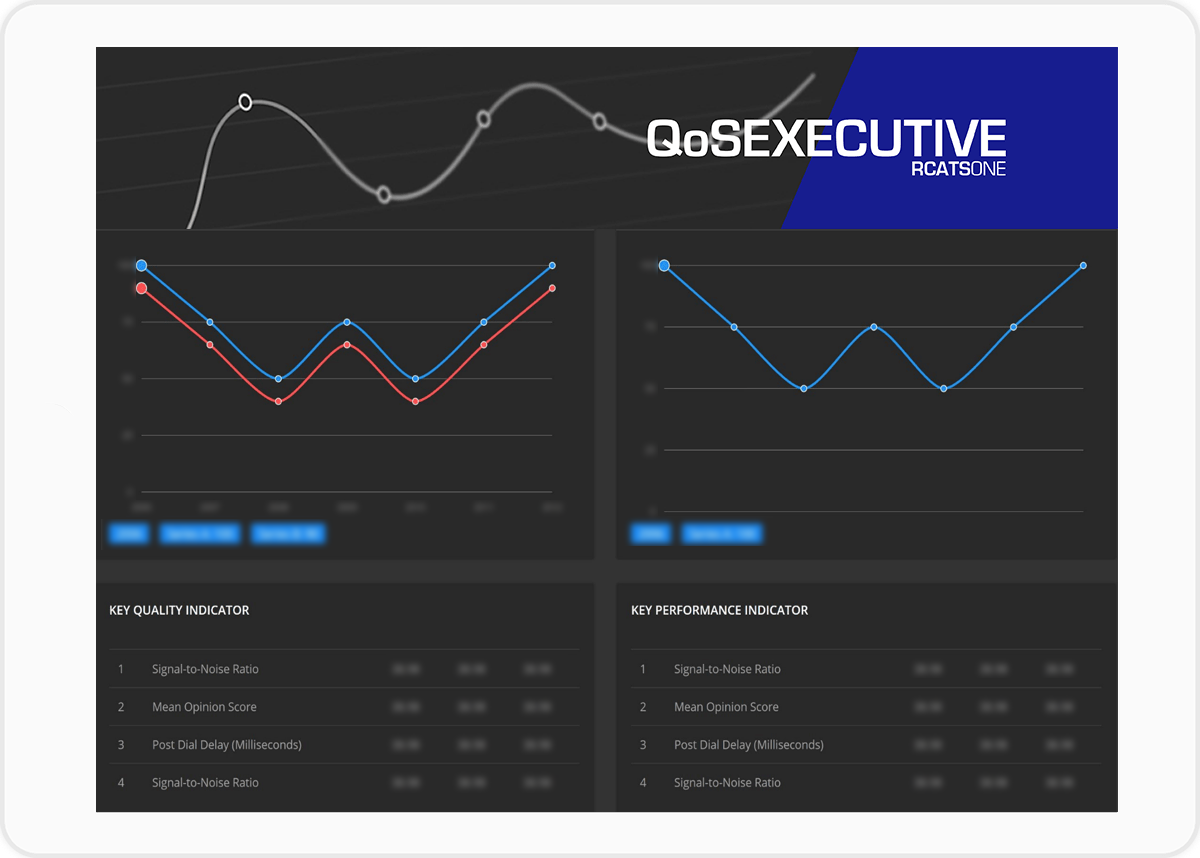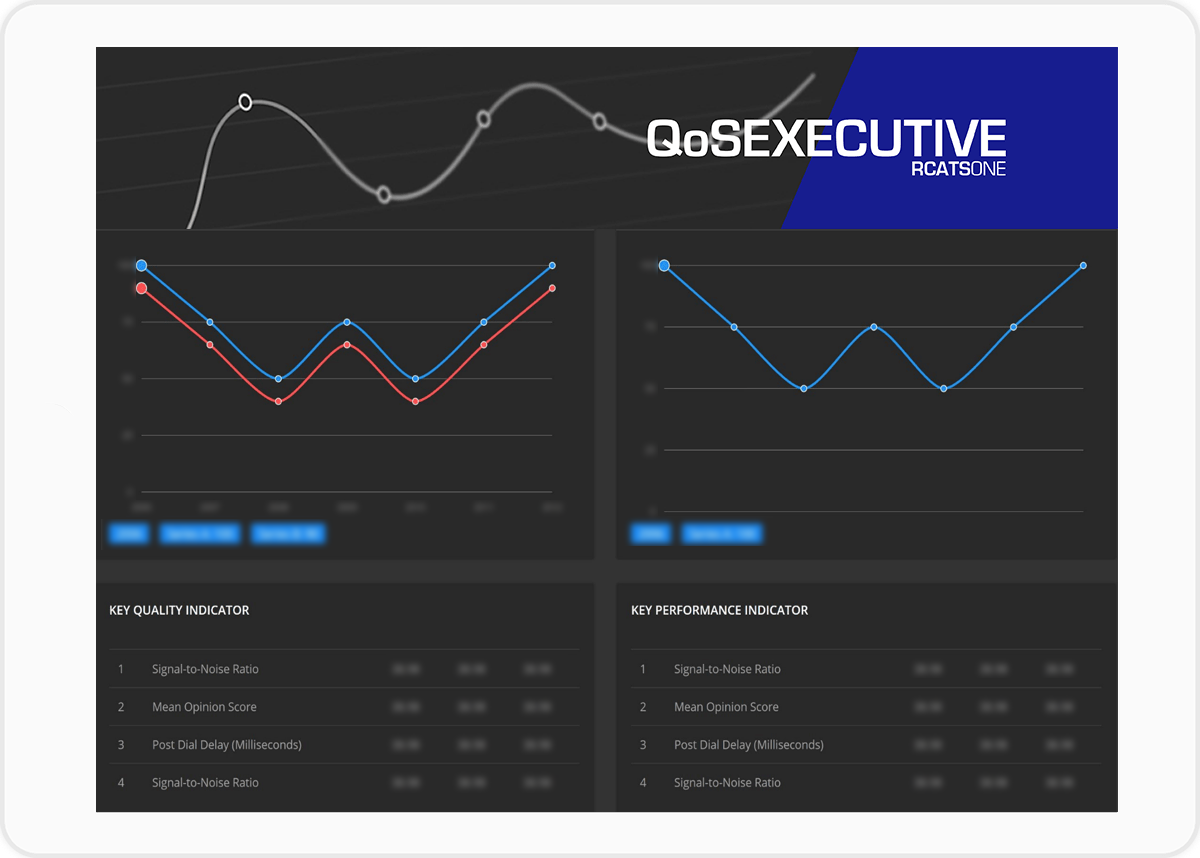 RCATSONE QOSEXECUTIVETM
Hear Through the Noise.
Our solution enables service providers to assess the quality and performance of their voice, messaging and data services as experienced by end users in real time. With this customer experience information, service providers can deliver the quality of service their customers expect thereby facilitating subscriber attraction and retention, increasing their revenues and reducing their costs.
Standardized views and reports in real time to help you assess test results, gather service specific measurements and Key Performance Indicators (KPIs)
Centralized assignment of capabilities such as probe access, test plan creation and data export on a per user basis
Central management, storage and version control of all RCATSONE test profiles
Real-time scheduler provides test plan status information and results of completed tests
Information views based on user-defined geographic areas or service view
Exception alerts via e-mail notification if test results exceed a pre-defined threshold
Resource load-balancing calculates and presents load on each probe based on scheduled tests and assigns tests automatically for optimal resource utilization
Export to Excel by service using pre-defined SQL queries
Multi-user Web portal to access all RCATSONE reports and control all RCATSONE resources, including RTPs, QoSManagers, customer HLRs and associated test profiles

Secure access and resource control via user groups, user names and passwords

Distributed architecture scales across hundreds of geographically dispersed locations.
Shared service testing and reporting with more users or operational groups reduces operating costs
Faster detection of customer-impacting problems facilitates resolution for increased customer satisfaction
Positive customer satisfaction reduces churn and increases revenues
Providing network-wide, real-time reporting of measurements and key performance indicators (KPIs) increases operator visibility of service quality
Performing a common set of tests throughout the entire network footprint ensures more consistent customer experience
Extensive recursive testing capability reduces the time required and associated risk of network infrastructure installation or modification
Service quality baseline information measures network change and upgrade impact.
The Difference
Enter in your email and receive the QOSEXECUTIVETM spec sheet